Reyden specializes in procurement services of special steel products for the Oil, Gas and Energy industries
Reyden offers a comprehensive range of special stainless steels, duplex and super duplex, in forms of plates, bars, tubular, HIP and forging products. With several years' expertise and experience of technical requirements in O&G and Energy industries, Reyden offers a wide range of high-performance materials which contribute to improved productivity, reliability and cost efficiency in various applications.
Providing high strength, corrosion resistance, high-temperature materials including super duplex/duplex stainless steel, nickel alloy etc. will contribute to prolonged life time of final products to be utilized in demanding conditions.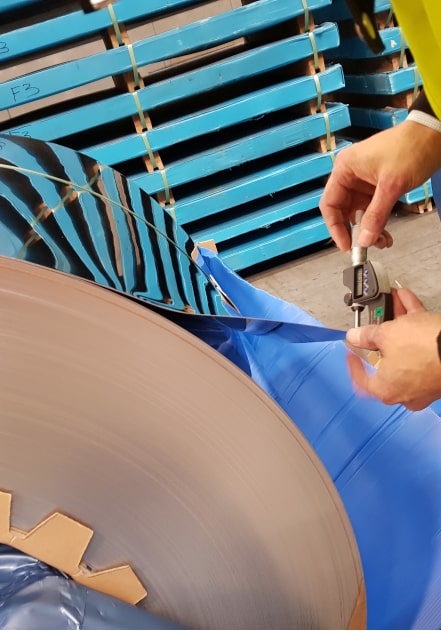 OCTG Products
Reyden provides API certified tubing, casing, drill pipe and accessories under the highest standards of quality and service to their customers for following challenging applications:
High Collapse

Low Temperature

Deep well

Corrosion Resistance

Tailor made steels
High Pressure Boiler Tube and Pipes
With an international network of high quality pipe manufacturers, Reyden offers one of the most comprehensive product ranges from small size tubes to HRSG and large pipe sizes as well as materials from standard carbon steel, austenitic stainless, duplex and super-duplex steels to highly sophisticated nickel-based alloys.
ASTM A106/A106M steel grades: Gr. A, Gr. B, Gr. C

ASTM A335/A335M steel grades: Gr. P1, Gr. P11, Gr. P12, Gr. P22, Gr. P5, Gr. P9, Gr. P91, Gr. P92

ASTM A209/A209M steel grades: Gr. T1

ASTM A210/A210M steel grades: Gr. A-1, Gr. C

ASTM A213/A213M steel grades: Gr. T1, Gr. T11, Gr. T12, Gr. T22, Gr. T5, Gr. T9, Gr. T91, Gr. T92

304L, 304H, 321H, 316, 347H, 310S/H

Duplex UNS S32304, S31500, S32750, S32760

High alloy N08020, N08028, N04400, N06600, N06625, N08825
Flat Steel Products
With our flexible procurement and logistics solution, Reyden is a reliable partner of a complete range of steel flat products when stringent requirement is required in terms of technical specification, special high thickness or short delivery time.
STEELS FOR HIGH TEMPERATURE SERVICE
A387 Grade 11 Class 2

A387 Grade 22 Class 2

A533 Type B Class 2

A299 Grade A & Grade B
STEELS FOR MODERATE TEMPERATURE SERVICE
A516 Grade 60

A516 Grade 65

A516 Grade 70

A537 Class 2
STEELS FOR CRYOGENIC SERVICE
A203 Grade A, B, D,E

A553 Type III
STAINLESS STEEL
304/304L, 316/316L, 321, 316Ti, 309, 314
HIGH ALLOYS
Alloy 718, 925, 825, 625, 400
Forged and Round Bars
BOILER ALLOYED STEEL

ASTM SA 182 F5, F9, F12, F22, F91
STAINLESS STEEL

AISI 310S, 420, 430, 304, 316, 316L, 321
Please contact us for any question or inquiries
about products and equipment.